Lehman College's CareerVisions and
Community Change Model Courses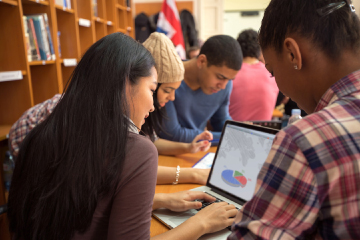 The Community Change and CareerVisions Models are offered as a series of practicum courses through Lehman College's Middle and High School Education Department. The courses examine the design and application of the Community Change Model as a means of engaging youth and adults in analyzing and addressing their neighborhood concerns. This is done by engaging college students in examining critical questions through dynamic and purposeful activities that integrate their findings from research. All Community Change Model Courses are interdisciplinary (Public Health, Black Studies, Latin Studies, American Studies, Middle/High School Education, and Early Childhood Education) and require students to do a minimum of 3 hours of fieldwork to earn 3 to 4 credits towards their degree. Additionally, Lehman College is in the process of creating a series teacher certificate and masters programs based on the CareerVisions and Community Change Models.
CareerVisions Course Syllabus (pdf)
Community Change Course Syllabus (pdf)